Quality Design & Years of Experience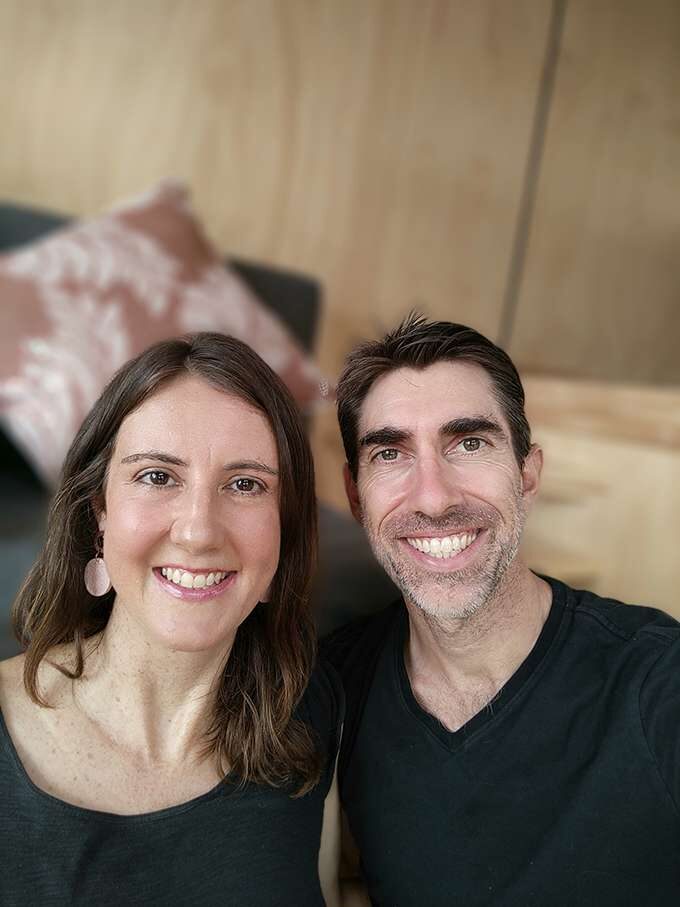 Tiny Tect was founded by husband and wife team and the creators of TCG Ventures, who have successfully completed many building projects together, utilising their combined skillset.
Alison is an architect with over 20 years experience in the corporate sector and in her own boutique architectural practice.
Ben is a skilled business/marketing manager and building project manager, having successfully delivered various sized building and development projects.
After an extended caravanning holiday with their young family and re-assessing what was important to them, the duo saw an opening to provide something different and unique in the 'tiny house space'. Hence Tiny Tect was born. Tiny Houses, Big ArchiTECTure.
"We are incredibly passionate about providing amazing housing and we believe there is more to life than paying off large mortgages and living a super busy and stressful life."
Featured on Living Big in a Tiny House
Our Experience
Over 20 years experience working in the architecture and building industry working at a local and international level. We live and breathe design and construction and love what we do!
The Tiny Tect Philospophy
Tiny Houses, Big ArchiTECTure is our motto and that is what we do, we make small spaces feel BIG! We create a sense of spaciousness that is second to none.
At Tiny Tect, we truly believe that great architecture should be accessible to everyone and we combine years of architectural experience from Australia and abroad with a sound knowledge of construction into all our designs. We believe great design should; create a feeling of excitement and wonder, respect and respond to nature and help connect people to nature and others.
We love the freedom that comes with owning a tiny house and that's why we're so passionate about what we do. Imagine being more self sufficient, de-cluttered, de-stressed and able to focus on the things that matter. Feels good doesn't it?